Remember how I fell in love with the
outer space themed nursery
for our future son? Well, our future daughter now has a design theme as well!
I recently fell in love with
Dwell Studio's
Zinnia Rose print.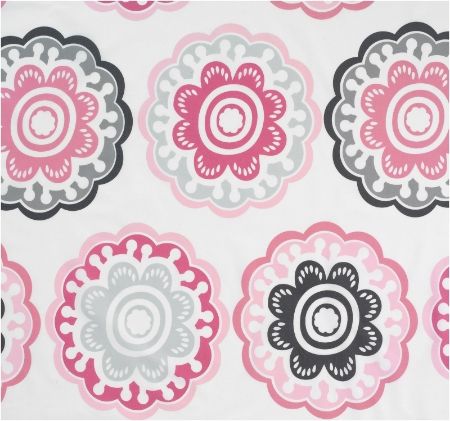 As much as I adore their crib set
I know we won't be using most of it, so the $400 price tag wasn't exactly what I was looking for! But, I did find the crib sheet on sale for $26 so I grabbed it. With the crib we're most likely going with, Babyletto's Acrylic Gray/White Harlow crib we won't need the crib skirt. Or bumpers because of safety so all that is really left is a blanket and crib sheet.
I made a
Pinterest Board
to combine all of my nursery ideas for this theme. Now I can droll over these themes while we wait for treatments.