I've been cooking up a few things for my other blog
Living Low Amylose
this week. One downside to cooking for myself and no one else is that I tend to not need a whole can of whatever I'm cooking with.
One of my favorite tips to share is to freeze the extras. With things like chicken broth, I just use a silicone mold since I may only need to use a few ounces with each meal. This way I'm not wasting anything unnecessarily.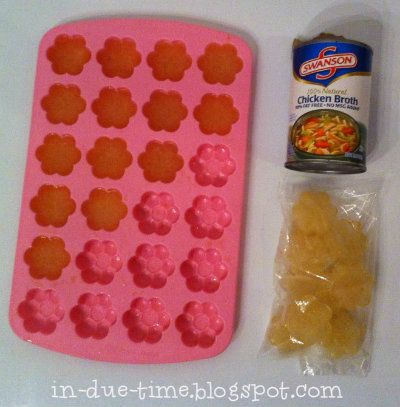 A tip on cleaning silicone molds is to use a spray bottle. This gets the nooks and crannies clean with ease. You'll still way to run it under soap and water, but you won't have to scrub the tight spaces.
I heard back from the doctor about my liver. Everything is stable, thank goodness! We'll keep monitoring to see if there are any changes.