[The Winner of my
Outback Birthday Giveaway
was picked via Random.org as number..... 9!! Congrats JM!! I already have you're mailing address! There is still another giveaway to come this week. Stay tuned!]
I had to make this it's own post.
I came across these lovely pieces at Hobby Lobby. The
keyboard
was $30 and
the mouse
was $25. They had clear bling, pink bling, and a zebra bling.
Obviously, I went with pink bling.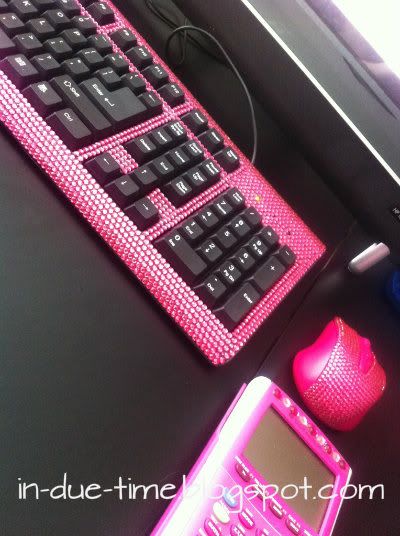 Yes, it goes perfectly with my
pink calculator
.
My office is totally ME. I can't wait to share the rest of it with you guys when it's done.