I bought some Annie's cheddar bunnies while I was at Target to try. I've bought them for A before but never tried them myself for some reason. Lol While I was snacking on some last night, I thought that they would be really cute as a goody bag treat for an Easter party.
What you'll need:
Annie's Cheddar Bunnies
Ziploc sandwich bags
Green tissue paper
Scissors
Tape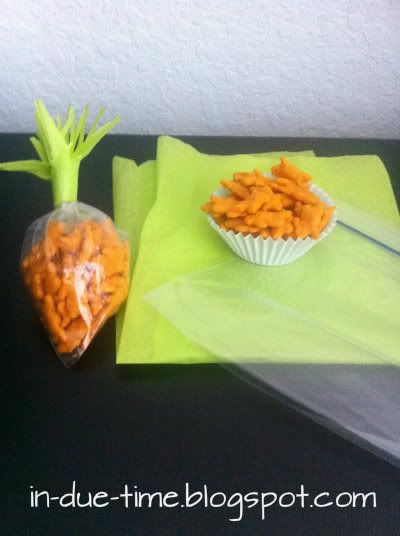 Step 1: Cut 3 inch wide stripes in your tissue paper.
Step 2: Fold in half four times.
Step 3: Cut triangles out of the folded tissue paper.
Step 4: Cut the zipper off the ziploc bag.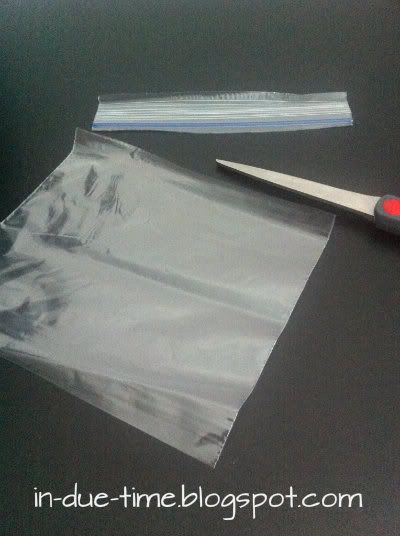 Step 5: Fill the ziploc bag with about 1/2 cup of cheddar bunnies.
Step 6: Tape end and cut to just above the tape line.
Step 7: Attach the tissue paper with tape. It's best if you tape on end, wrap, then tape the end around.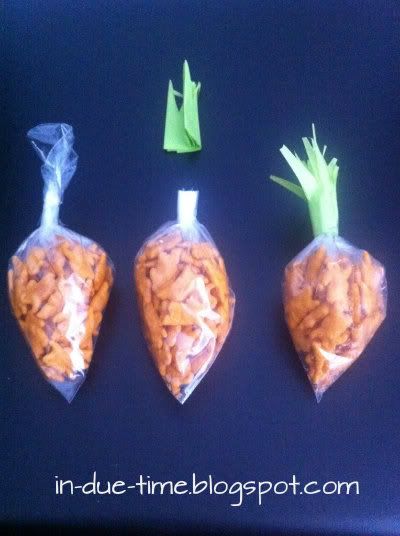 Step 8: Share with friend!