I wasn't sure how yesterday was going to go. I hadn't kicked my my mood as much as I wanted, even after a night full of sleep. On top of that, my brother started drinking and spouting random assholey comments before the evening even began.
Despite two friends backing out of dinner at the last minute, I had a really nice dinner with two good friends and NYEBoy. After dinner I came home to enjoy my presents.
A girlfriend gave me this pretty orchid for my office.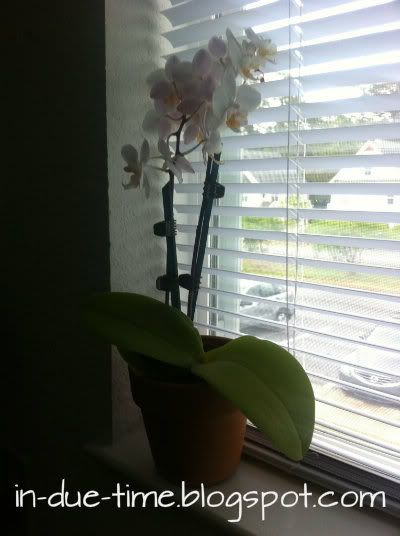 NYEBoy got me this little pretty... Squee!!
He also got me my favorite red velvet cupcake from Lucy & Leo's. And then I put 28 candles on it...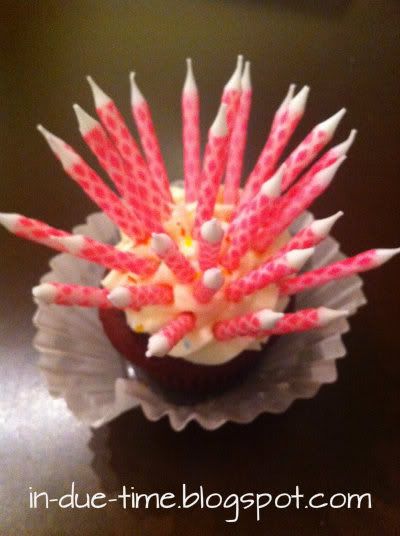 And I set it ablaze...
I may or may not have made the same wish as I have for the last several years. I doubt it will come true. It never does. But, anyways...
We went bowling after I put out the firebomb. I don't know what I was thinking. I've had a crick in the neck for a few days and chucking a big ass bowling ball wasn't very easy on the body. On top of that, my hip and lower back reminded me that I am 60 year old in a 28 year old body. Or is it the other way around?
Well, I have a
to-do list to tackle
. I hope you're all having a wonderful weekend.