A few weeks ago, the McRib "came back". From where? Who knows. Anyways, I have never
had
a McRib before, until I suddenly decided I really should try it. Before I tried it, I've heard two things from people who talk about it: they McLove it or they McHate it.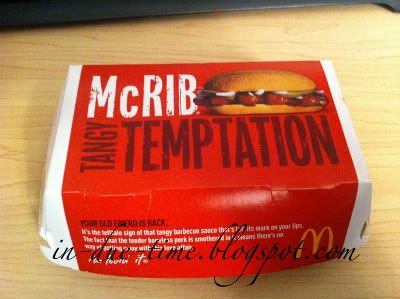 So, this is it, huh?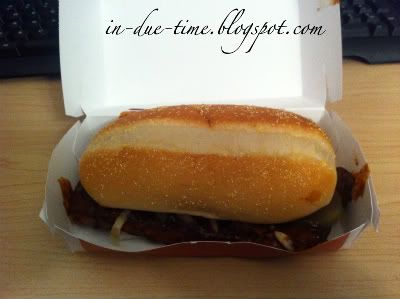 And now I'm scared.
I take a bite.
Then, I chew.
And then, I spit it out.
Gross.
Sorry McDonalds, I'm not McLovin' it. But, my brother did! He promptly ate it because "it is a waste to throw away a perfectly good sandwich!" Duh.
What about you? Have you ever had a McRib? Do you McLove or McHate it?