I'm about to hit week two of my
low amylose diet
and this past week I accidentally made a very yummy fruit dip. Have you ever had the white cream cheese/marshmallow fruit dip? Well, this is my sugar free alternative. I won't say how much I have had, but I will say I have gone through a whole honeydew, cantaloupe, and four bags of grapes in a week. (Don't judge me!)
Not only is it sugar free, it's totally easy to make! There are only two ingredients: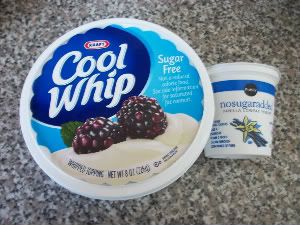 Sugar free cool whip and sugar free yogurt.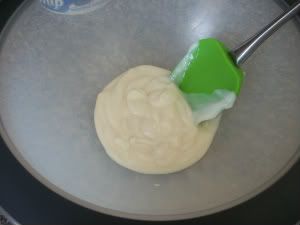 Start by dumping one (or two?) containers of yogurt into the bowl.



Add one (or two?) big dollops of (sugar free) cool whip to the yogurt.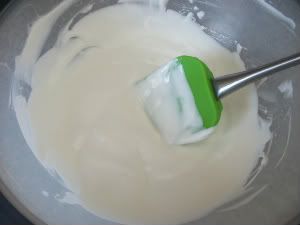 And stir. Once it's mixed in well, taste it! If you want more cool whip, add another big dollop (or two?) and keep doing that under it's the flavor you like. Some days I like 1 part yogurt and 1/2 part cool whip, while other days I like 1 part yogurt, two parts cool whip.



Once you are done mixing, pour it into a container for the fridge. And here comes the hard part...put it away in the fridge for several hours, but it's best over night and leave it alone!! (It's best to make it before you go to bed, because then you can have it all day the next day!)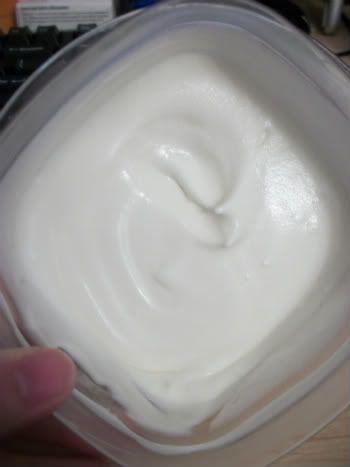 If you leave it in the fridge over night, it will be nice and thick like this. (I swear those are grape marks, not finger marks! I was just trying to show you how thick it turns out the next day.)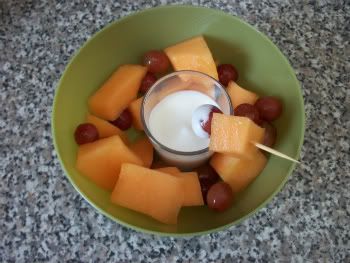 Don't worry though, if you can't wait a few hours or you forget the night before, just go ahead and feed yourself!

It's so good! I pretty much have one of these a day and I totally don't feel bad at all. It's sugar free and I'm eating way more fruit that I am dip.