I couldn't sleep the night before we moved. I had finals and a big move to think about, so needless to say, I was running on fumes all day yesterday.
The owner, Luc, came by and quoted us for six hours. When his crew got here, someone told my friend it would only take 3-4 hours. I laughed at both, I knew better.
I tried my best to have most of it ready to go, but since I was the only one doing the packing, it didn't happen as well as I had liked. (My fault, not theirs!!)
The movers were here for almost 9 hours and I made them EARN their money. I even fed them dinner (turkey sandwiches FTW!). I will be using them again for sure. If you are in the TaIIahassee area and need movers, please call Luc at
Elite Campus Movers
. They are affordable and fast. Also? They are funny. We taught them some German and they started speaking it whenever i would tell them where to put something! Haha!
After I got the beds and couch put together, we heard a big noise and I walked down the hall way to see my inventory doing this: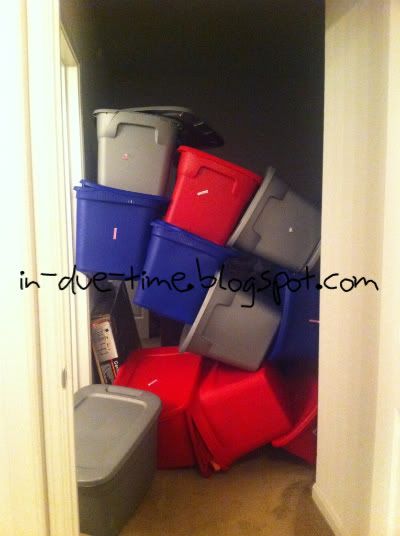 I just turned around and went back into the living room. LOL!
Tomorrow I will have a giveaway for you all! My mom and A will be boarding a bus tomorrow night!!!!!!!