We were grabbing our last load at the house today when NYEBoy and I had to take our big broken TV and move it. I won't get into the hissy fit someone threw about moving it
not me
, but needless to say, as soon as we reached it's destination point, NYEBoy "accidently" dropped his side of the TV and it rolled straight onto my left arm/wrist/hand.
I'm pretty sure I let out several naughty words.
Here is what it looked like a few minutes after it happened...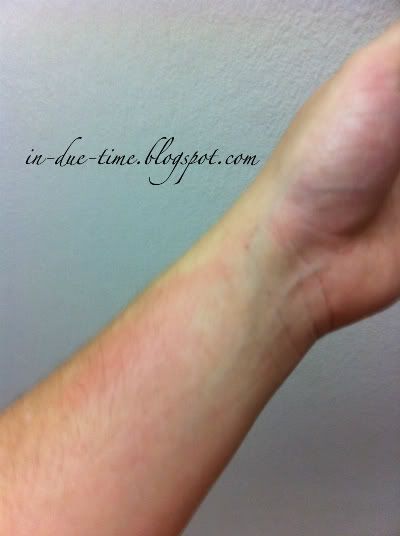 And here is what it looked like after a few xrays...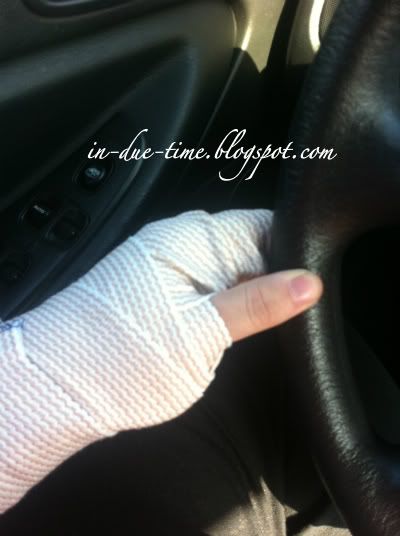 Nothing is broken, but I have two really nice large bruises and swelling. I was sent home with some Vicodin and instructions to ice and elevate for a few days. Clearly this doctor doesn't understand how insane these boxes are driving me. Ha!