I'm not sure what it is with me and sunburns, but I ALWAYS get them!
I had planned on going to the beach with my girlfriend E on Monday since we were both off from school and work. I decided on Sunday to get some sunscreen in hopes that I wouldn't burn.
All was well, until I got home and realized I missed a few spots with the spray sunscreen.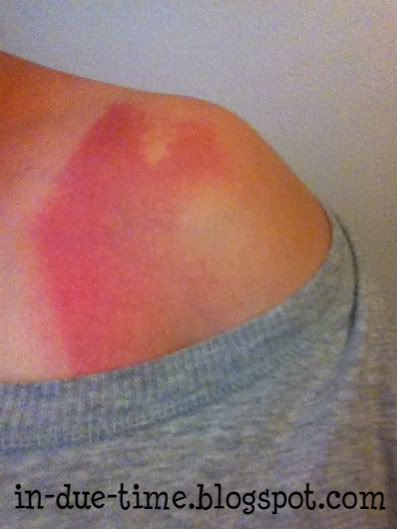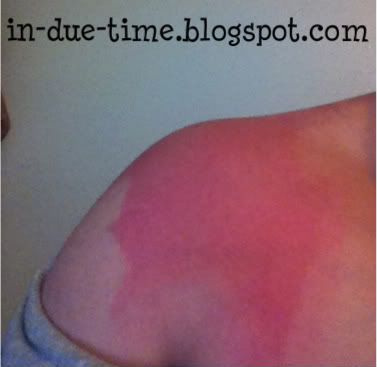 I am in SO much fucking pain. It sucks terribly. I'm going back to the beach on Friday, but this time I'll be more careful and I'll be wearing a shirt to cover the burns.
Oh, and my back is starting to itch, but I can't scratch because DUH, it's burned! Fun stuff y'all!