Can I tell you a secret?
I'm a girl.
And slightly nerdy.
Hence the reason I am majoring in mathematics.
I've never had a calculator that wasn't from the dollar bin.
Which is fine.
Math isn't about calculators.
It's about being able to do it sans a calculator.
But finally.
My course has required one of those over $100 calculators.
And I couldn't be more happy.
Why?
Because of this beauty.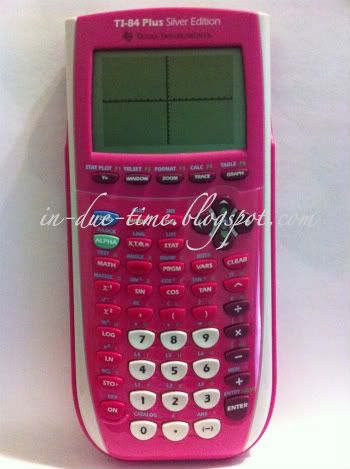 Have you seen anything more beautiful.
For a math major.
For a nerd.
For a girl?
Be still my heart, let me calculate the ways I love the.