It's that time of year again. The temperature starts hitting the 70's and flirting with the 80's. We open the windows hoping to catch those cool breezes.
It's also that time of year where you get the itch to start spring cleaning. I decided to clean the windows, but I couldn't wipe this away.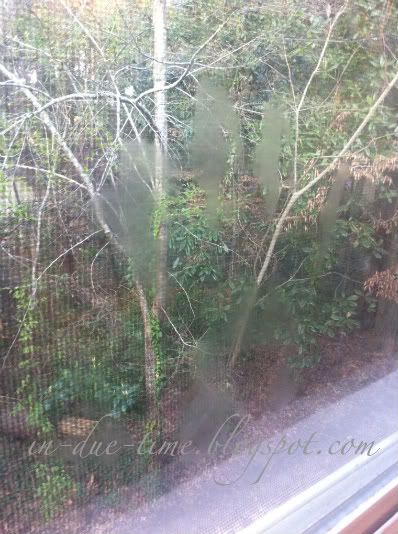 I left it there, just as I have her car seat, her bed, and her toys.
It's where it's meant to be.
I miss her.