Today is the beginning of
NaBloPoMo
. Of course it kicks off the week I'm slammed with work. Despite this, I'm going to try posting for 30 days straight. On your marks, get set, GO!
I turned in my English paper today. Tomorrow I have a test. Wednesday I have a test and another paper due. Thursday I have a project and another paper due. Are you jealous yet?
I meant to post this last week, but I was a little overwhelmed with school and the custody case. Please forgive me. In any event, thanks to Random.org, Cynthia is lucky #2. Please email me your address and I will get you a
copy of the book
out!
We got a bill from our lawyer on Saturday. Guess who owes $1,750? Le sigh.
Speaking of money we owe, I just remembered A has a doctors appointment Thursday. There goes another $75.
Again, speaking of money, I have a review of
Three Jars
over on my
review blog
! Please check it out.
We had a lovely time trick or treating with A last night. Our little ballerina filled up her pink pumpkin basket and didn't start complaining until we got to the 6th house away from our car. Poor kid.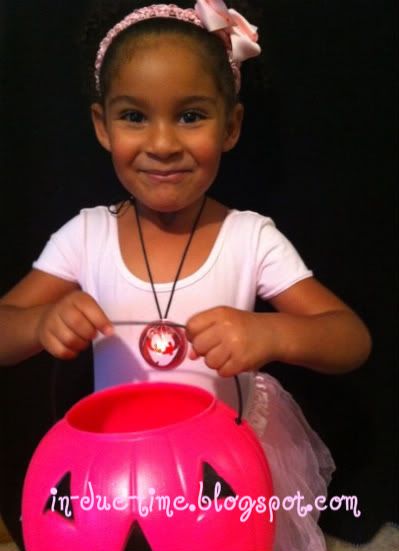 Speaking of A... I need to go get her in bed so I can begin studying and writing. Booyah!
See you tomorrow for day 2 of 30.