I have been watching The Deadliest Catch on Discovery for years now. I love crab legs, so a show about crab fishing is right up my alley.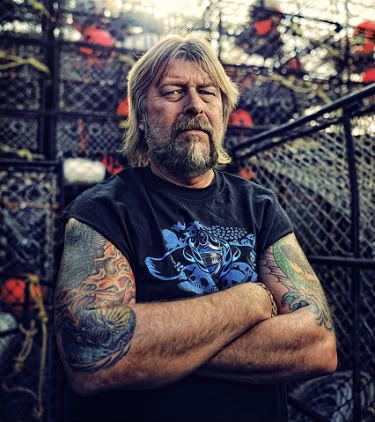 Captain Phil Harris was one of my favorite captains on the show. His sons are hot. (Shh, don't tell NYEBoy.) When I heard he had a stroke a few weeks ago, I cried. Then I prayed.
I was having trouble sleeping so I got online. I just saw he died a little bit ago. I am devastated. It's as shocking as Billy Mays dying. I just can't believe it.
My heart goes out to his boys.
RIP Captain Phil, you will be greatly missed.
Did you watch the show? Who's your favorite captain?