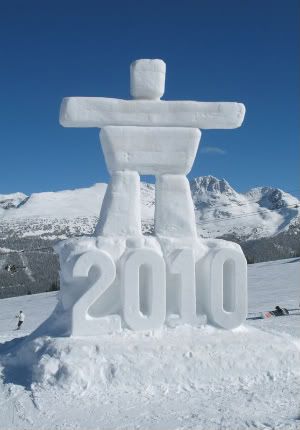 Ah, it's that time again, the Winter Olympics! I love, love watching the Olympics. I love the opening and closing ceremonies I love rooting for the red, white, and blue! U. S. A! I love watching the different sports compete.
Growing up, my favorite part was figure skating. Of course, that was back in the Nancy Kerrigan days. I still have
this card
in a box from my childhood. At 10 years old, I was in love with Nancy Kerrigan. Her smile, her long dark hair, and the way she moved on ice made me wish I was a figure skater too.
I think Apolo Anton Ohno is so fucking hot. I also love Lindsey Vonn and Shaun White! I'm excited to watch!
What about you? What's your favorite part of the Winter Olympics?