Last week I bought a new popcorn maker at a consignment shop. I really didn't have the extra bucks, but
this
was too fucking cool to pass by. We've made popcorn in it almost every night since. I prefer to have just a dash or two of salt on my popcorn, so this is totally up my alley. I've never really been a fan of movie theater butter any way.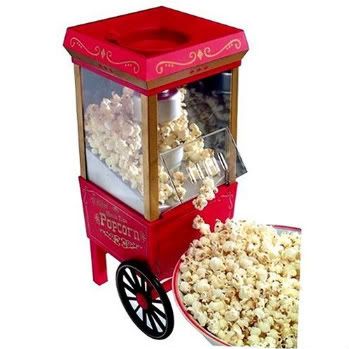 How do you like your popcorn? Plain Jane or Lots o' Butter?
Don't forget to see what the rest of the class is sharing.