Big Brother is absolutely my most favorite reality show, ever! This is my 11th season watching. I am addicted. I love watching the live feeds. I even have NYEBoy coming into the office every night to sit beside me to see what's going on in the Big Brother house.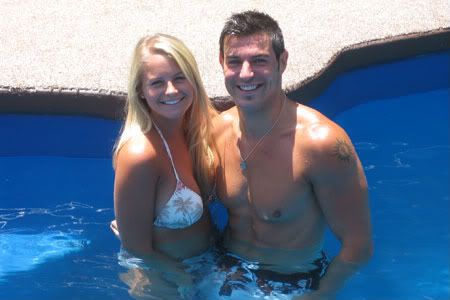 We're on team JJ! I love Jeff and Jordan. I think they are so cute together. We hate Chima, Jessie, and Natalie, though. NYEBoy likes Michelle because she has a PhD, but we both think she's fucked up her chance at winning because she doesn't know when to shut the fuck up! We like Russell, too. I hope he teams up with JJ. Lydia is cute and funky. Kevin is boring. We're so glad Ronnie is gone, talk about a fucking loser! The house hasn't been the same since Casey left. We wish there was a way he could come back. He's fucking awesome, too!
It's sad to know that this season is about half way over with. I haven't been able to enjoy the live feeds as much as I normally do with all of my family drama going on this past month.
Do you watch Big Brother? Who's team are you on? Do you watch them on the live feeds or catch them on Showtime?