Today for Show & Tell I am sharing with you all my new toy.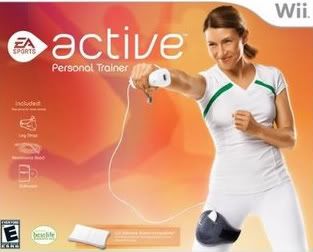 I started my 30 day challenge on
Tuesday
. It's defiantly a better work out than Wii Fit. If you have a Wii (What? You don't have one? GET ONE!) this is defiantly a game to get.
Did anyone else get
Wii Active
this week?
If you want to keep up with my Wii workouts you can check out my get fit using the Wii
blog
.
Don't forget to see what the rest of the class is sharing.