Today is
Memorial Day
. I would like to take some time to remember the men and women who have lost their lives while fighting for our freedom. I would like to thank all of the men and women who have or are fighting for our freedom as well.
While I was watching CNN, I noticed they were showing this new Google Earth Map called
Map the Fallen
. It maps the fallen service members from the Iraq/Afghanistan war.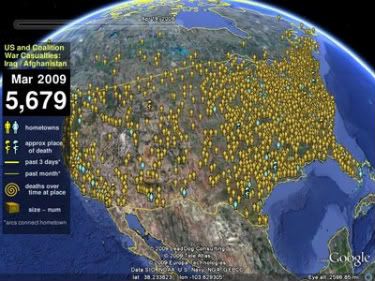 I was even able to find
Luke
.
Remember him
?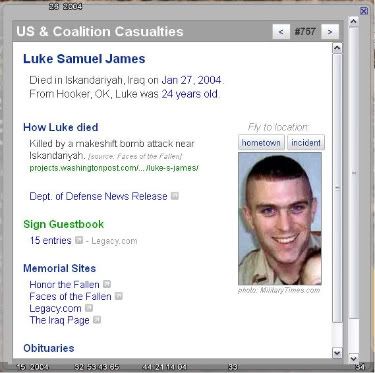 Check it out. It's very sad, but very interesting, too. You can even sign their guest books.
I hope you are all having a good Memorial Day, but let's not forget what today is about.