We decided to go see Terminator this afternoon after we ate lunch. On the way the way to the movies, I decided to stop by the leasing company again. Today the agitator was suppose to be delivered, but no one had called us yet. NYEBoy decided to sit this trip out, fear of me using
bad words
. As I walked in
bitch
Kim gave me a nervous smile. I asked her what was going on with the washing machine. She gave me that fake "Oh, is it still broken?" line. Yes,
bitch
it still is.
She got on the phone to find out what was going on with the part. The guy told her it would be delivered at 3:30. She told me she would call me then. We arrived home with a note own our laundry room door. "Part is on back order. Here's the key to #2" Really? *bangs head on wall* I have so much laundry, it's turned into a fucking rainbow.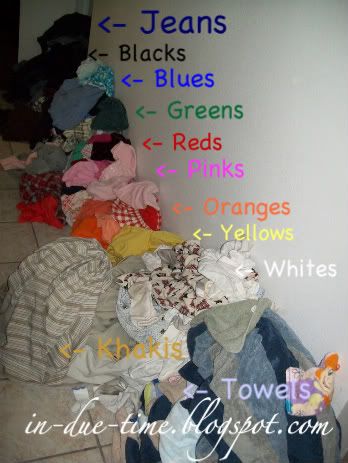 Speaking of bad words, here's a conversation between A and I tonight. (over the phone)
A: You know what?
Me: What's that?
A: Shut up is a bad word.
Me: Yeah, it is.
A: But, it's not THAT bad. You know?
Me: *laughing* Yeah, I guess.
A: I know other badder words.
Me: I'm sure you do kiddo, I'm sure you do.
I left it at that. Last thing I need is her rattling off
bitch, fuck, and shit
badder words in front of Grandma.