Unless you have been living under a rock for the past few days, then you've heard about the recent outbreak of
H1N1
, previously known as Swine Flu. Face masks are flying off store shelves faster than babies out of
Octomom
va-jay-jay.
While I was Twittering about H1N1 invading Florida,
GeekByMarriage
tweeted me saying we were all going to die and we should just decorate our masks! Little does she know, I thought her idea was fantastic! No, not the dying part (we have already
discussed
my thoughts about that) but the part about decorating! Why didn't *I* think of that? Who wants to wear plain ole boring blue or white face masks? Not me!
I'd rather wear an American Flag!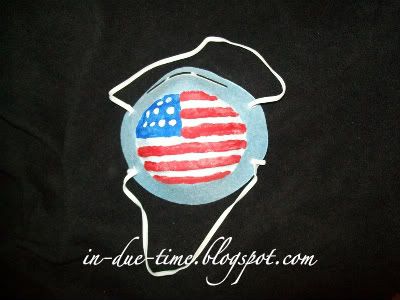 ...or maybe flowers...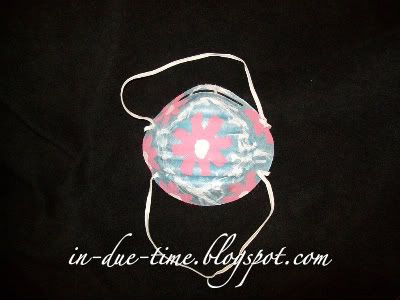 ...or maybe a little bling bling...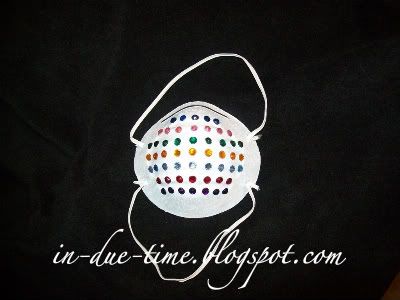 ...or maybe I could advertise my blog!...
or better yet, a cupcake!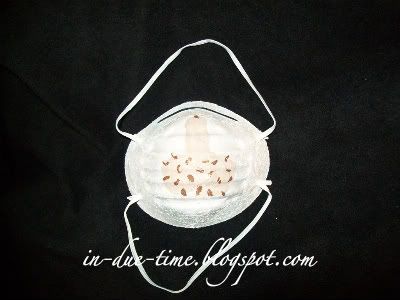 Wait a second, is that a cupcake with sprinkles and a candle or is that a penis and hairy balls?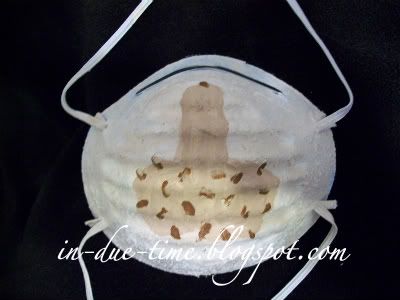 Oh who am I kidding, who doesn't want a penis on their face?
It doesn't matter what design you choose, I'm sure I can do it for you!
I did not go to three stores and spend three hours designing and painting these masks.
In honor of
NIAW
and my custom painted masks, I am giving away a custom beaded keychain watch. You pick the colors and I'll go to work!
You will have two chances to win.
1. Leave a comment on this post.
2. Follow me on Twitter. Leave another comment comment you have added me. If you are already following me, just do the same.
This giveaway is open to anyone in the world. Comments must be left by 11:59 pm EST on Thursday 4/30. Winners will be announced on May 4th.
Don't forget, there is a giveaway every day through May 2nd. Although it's too late to win the first three prizes, you can still enter to win
Tuesday's
until tonight, Wednesday May 29th 11:59pm EST.